We are open 7 days a week during:
23rd November - 24th December 2023Somerville & Peninsula Xmas Tree Farm:
9am – 7pm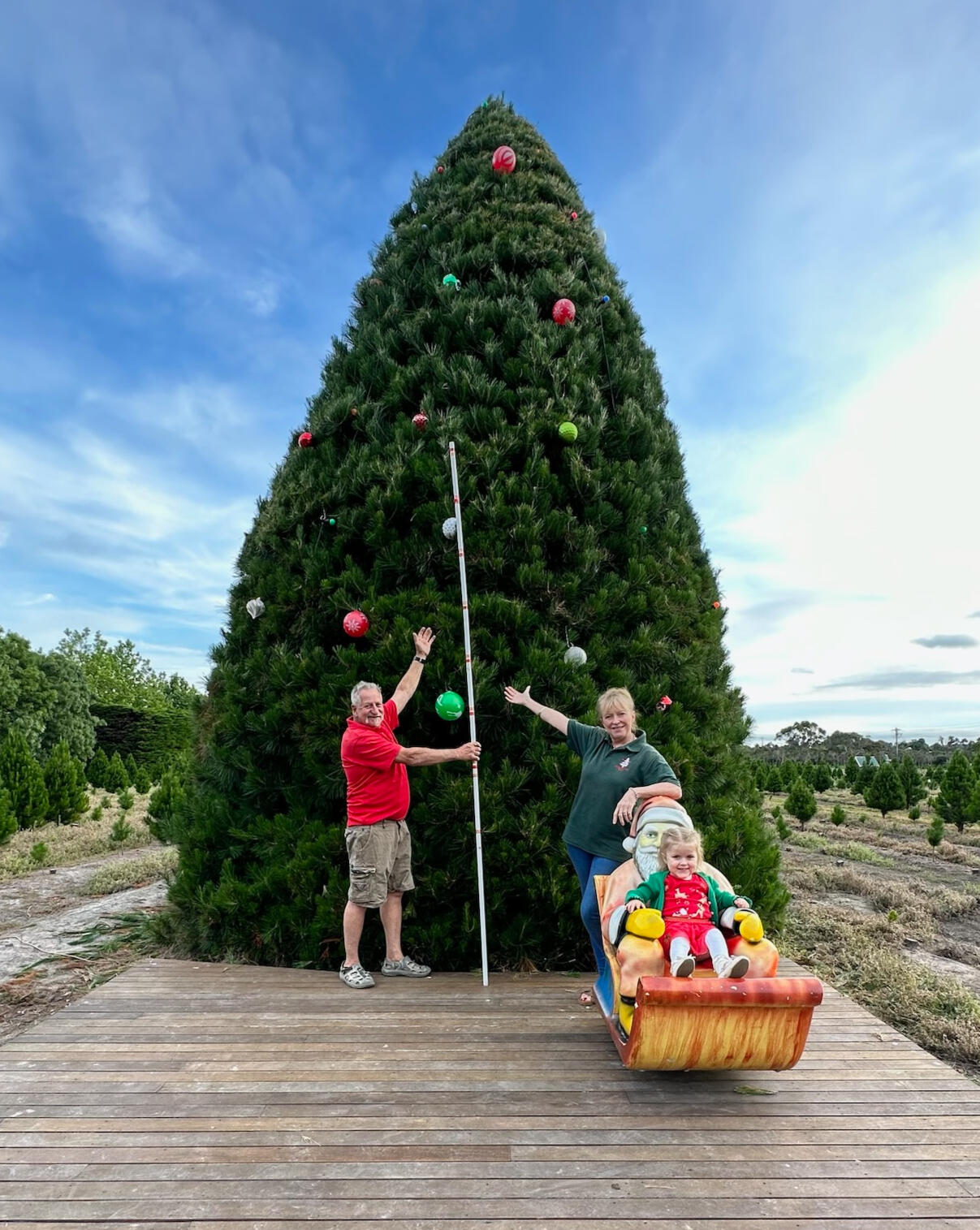 One to add to your Christmas tradition
When you come to pick your Christmas Tree this year why not take the opportunity to take your own photo in front of The Largest Christmas Tree in Australia!
About Us
Our Christmas Tree Farm is the original Christmas Tree farm in the area.Three generations of our family are now running the business. The farm is maintained 365 days of the year, so that when December comes, we have magnificent Christmas trees for our customers. Enjoy!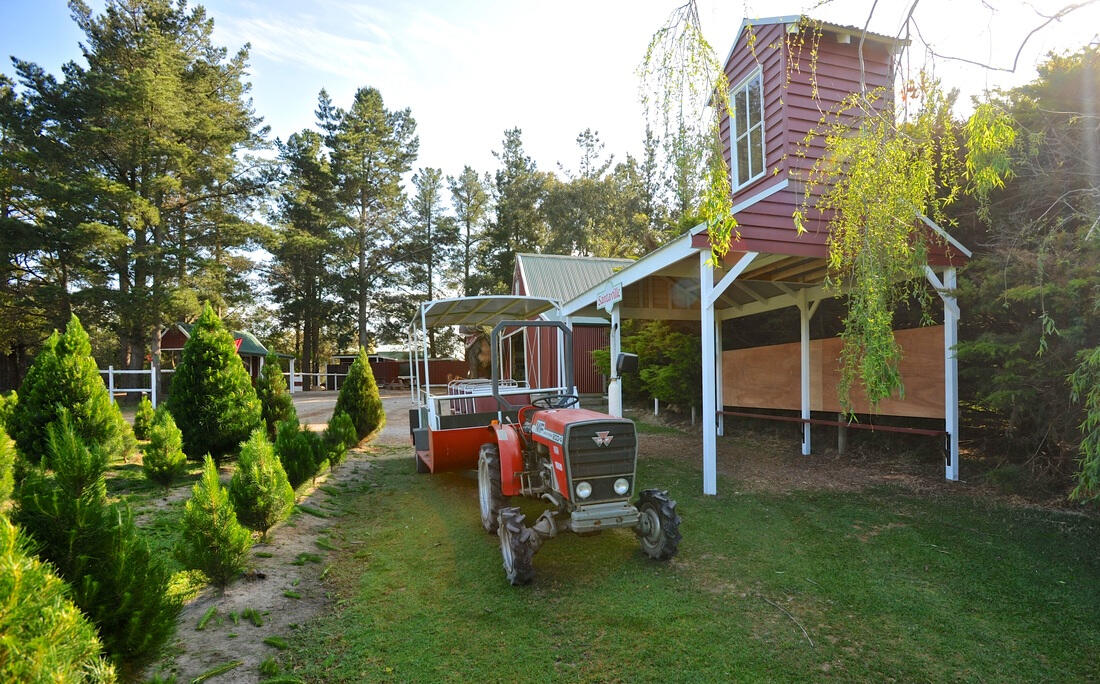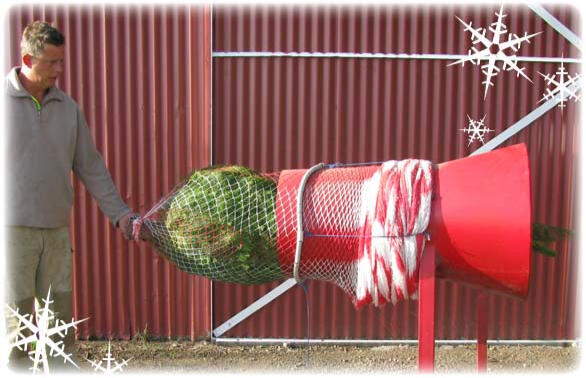 Deliveries
If you cannot make it to our farm this Christmas or cannot fit the tree into your car we have a Christmas tree delivery service that will deliver to your home or business, so you won't be disappointed.It is as simple as telling us the size of the tree you want and we will choose a special tree for you and deliver it to your door. Don't forget if you need a tree stand to let us know when you order your tree.
Our Service
You can, at your leisure, stroll through our Christmas tree farm with its fresh air and peaceful environment, or hop on our carriage ride wandering through our fields, where you can get off anywhere, as often as you wish.This is a nice alternative from the hustle and bustle and noise of the Christmas season. Once you have picked a tree, we will cut it down, and take it back to your car for you.If you wish, we can wrap it in special netting to protect your tree on the way home.
Our Trees
We grow the Monterey Pine which has the fragrance and thick foliage that is a must when looking for that perfect tree. We take pride in our trees so that you don't have a problem finding the perfect tree to take home and celebrate the spirit of Christmas with your loved ones.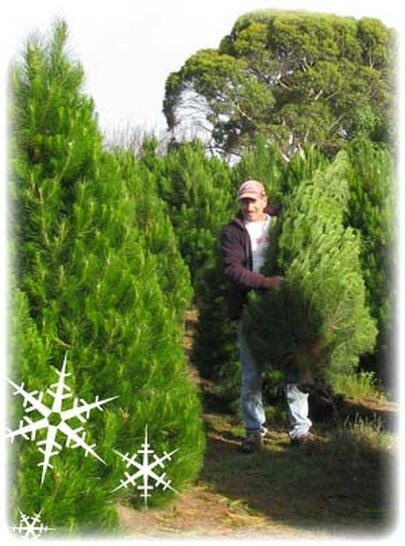 Send Us a Message
Locations
Somerville Christmas Tree Farm:
Corner of Frankston-Flinders Road and Oneills Road, SomervilleWe have now opened our wholesale farm at Lower Somerville Road, to the public which now makes us one of the largest Christmas tree farms serving the public. Both farms are on sealed roads for easier access and both have the Christmas tree netting service available for your convenience.Peninsula Christmas Tree Farm:
61A Lower Somerville Road,
SomervilleWe have been supporting fund raising for Vision Australia for ten years now and to do this we run Christmas tree sites. It might be more convenient for you to pick your tree there and at the same time be helping a worthy cause.Cobbs Road: Corner of Cobbs Road and Nepean Highway Mt Eliza
Tree Care
Here are some Simple tips to getting the best life out of your tree!> Cut 20mm off the bottom of the stump – This opens up the tree up to water>Put the stump of your tree into water as soon as possible – Check water supply daily>If you do not wish to put your tree into water immediately store in a cool place away from the sun and WindNote: When first put into water a Christmas tree can drink 1 to 4 liters of water in the first day!
Stands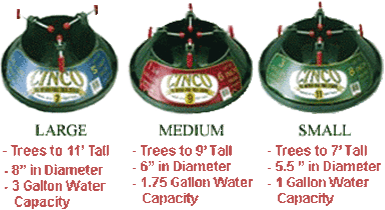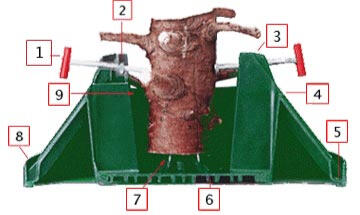 > Easy, top loading slot to hold 3/8" steel nuts.> No Break polypropylene has great strength and is unaffected by low temperatures.> Heavy wall and rib construction ensures strength and stability.
Reinforced screw holes allows optional attachment to 3/4" plywood base for mounting.> Elevated stand centre never touches floor prevents "rocking" for increased stability as well as condensation.> Three tempered steel, rust proof spikes keep tree from shifting or twisting. Easy set up, easy take down.> Spill Guard protects flooring.> Low and wide, easy to fill reservoir requires only 4" clear trunk, saving low branches for a fuller, more beautiful tree. Four sizes hold 3/4 to 3 gallons of water.> Custom 3/8" steel bolts are above waterline (no rust) and angled to clamp and hold the tree securely. Snap on plastic handles and screw on steel caps provide easy tightening.
Tree Disposal
You are more than welcome after Christmas to return your tree for recycling. Just pop the tree over the gate entrance for collection.
Thank You for your Message!
We have received your message, someone will get back to you as soon as possible!